A multidisciplinary network you can count on.
Designer, artist and entrepreneur
Master in Fine Arts (U. Porto), graduated in Advertising and Visual Arts (UFRGS), Louise is designer and art director with 15 years of experience in the communication sector, passing through B2B (business-to-business) and internal communication, social and cultural projects in Japan, Brazil, Portugal and Germany.
In Brazil, she was co-founder and directed Tambor Comunicação (Porto Alegre, Brazil) for three years, having experienced the entrepreneurial journey.
In Portugal, as an artist, Louise was also one of the winners of the Young Art 2020 Award from the Millennium BCP Foundation, and held the individual exhibition 'I wish I was a whale' in Lisbon.
Since 2019, she is managing Woolf Studio, a studio focused on female entrepreneurship, working for more women to find financial autonomy and professional fulfillment.
Louise Kanefuku. MARTINA ALVES.​ Photo
We work with a network of self-employed professionals who form teams according to each project's needs.
Andi Willig
Graphic Designer
Graduated in Advertising, Andi works as a designer focused on logos and visual identity creation.
She has 10 years of work experience and clients in Brazil, Ireland, Portugal and Canada. Traveler, barista and photographer, coffee, music and organization cannot be missing in her office, wherever she chooses to work.
Alexandre Bisognin
Motion design and multimedia professional
Alexandre Bisognin started his career in Communication at Eldorado do Sul City Hall (Brazil) in 2007.
From 2011 to 2019 he was at the Council of Commercial Representatives of RS, where he helped to create the Communication and Marketing sector; worked in the production and promotion of events and in its communication channels (videos, newsletters, website, app and social network).
Based in Porto since 2019, where he trained as a multimedia technician at the Porto Professional Training Center.
Joined the studio in 2020, providing design, motion design and multimedia services.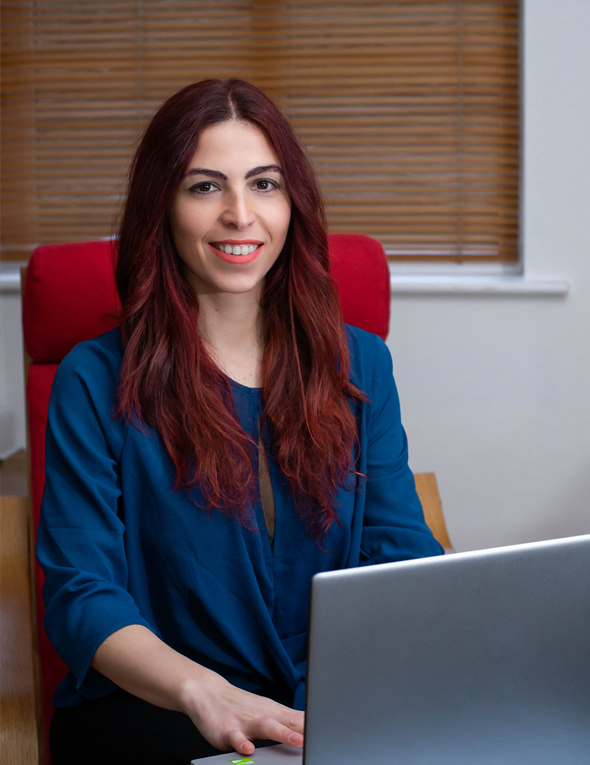 Natacha Guevara
Photography and Programming
Photographer since 2011, Natacha started her career photographing theater shows and musical concerts.
Between 2012 and 2016 she worked in Costa Rica, Dominican Republic, Mexico (for the multinational Photoventura) and Argentina in the tourism sector, holding sessions, managing stores and training photographers.
In 2016 she traveled through Europe, to settle in Porto in 2017, working with tourism and events. In 2019, wins the Porto Photo Contest, promoted by Câmara do Porto.
In 2020, due to pandemic restrictions, she started to work with website development, being our photographer and programmer partner.